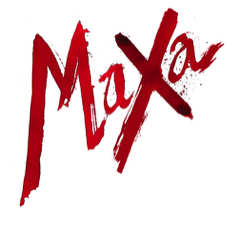 A Musical Thriller By UK writers Michael Roulston & Sarah-Louise Young
A two-act musical written for a cast of ten plus band.
Full script, score and demo recordings available. For all enquiries please email us here.
The Plot
Set in the notorious Grand Guignol Theatre in 1920s Paris, 'Maxa' is inspired by the true story of French actress Paula Maxa, dubbed The Most Assassinated Woman In The World for her nightly on-stage deaths.
In a tiny converted chapel, a troupe of writers and actors create scenes that terrify and titillate their voyeuristic clientele. Harmless fun? Perhaps. Ambitious Maxa finds success and fame in this infamous theatre of horror, raising its status to one of Paris' top tourist attractions. But when a brutal attack occurs backstage, she starts to question her safety and nightly flirtations with death. Claustrophobia grips her world. Is the enemy within or without?
A story of friendship, loss and revenge.
The Backstory
In 2010, artistic director of The Terror Season at The Southwark Playhouse, Adam Meggido, asked Sarah-Louise and Michael to create a series of songs to weave between the short plays. He introduced them to the story of Paula Maxa and they were fascinated by the life and work of this extraordinary woman.
The first song they wrote, 'I Am Maxa', was featured that year on a BBC Radio 4 documentary about the Grand Guignol. The research for this song gave birth of the idea for their musical. Success with their other creative projects meant that 'Maxa' had to be paused for a few years but they never forgot her and when Sarah-Louise had an opportunity to meet theatre historian Mel Gordon in San Francisco in 2014, the interest was reignited.
Mel had discovered an article written by Maxa in a French magazine in which she dubbed herself "La femme plus assassinée du monde". In it, she described a tragic personal history of physical violence and childhood trauma. But Mel didn't believe it was all entirely true and it certainly wasn't the story told by her biographer, Agnès Pierron (translated for us by leading interpreter of Chanson Française, Christine Bovill). It is possible that Maxa might have been spinning a story to boost her profile, we will never know, but when Sarah-Louise returned to the UK she and Michael began working in earnest on what would become their first full-scale ensemble musical.
In 2016 they were invited to present their work in progress at the first ever British musical theatre industry conference, 'BEAM' and interest in the project grew from producers and venues. Renowned director and writer Terry Johnson (Hitchcock Blonde, Hysteria, Dead Funny) was an early mentor in the writing process and the pair are also indebted to the generosity of Tim Newbold and Michael Powys, then owners of the The Swan theatre pub near Manchester who gave them a retreat to write the first set of songs.
In 2017, after an initial table reading, their first draft was shortlisted for the prestigious Stiles & Drew mentorship award and thanks to Mercury Musical Developments they were invited to showcase material from the piece to Claude-Michael Schönberg (Les Misérable, Miss Saigon, Martin Guerre). In June 2018 they gathered ten actors together to perform a rehearsed reading of the full show to a small group of industry friends who gave their feedback. They were then asked to present an extract at the Lionel Bart Masterclass, led by Dan Gillespie Sells and Jonathan Buttrell, the composer and director of the hit musical 'Everybody's Talking About Jamie'.
They also showcased work as part of Adam Lenson's groundbreaking 'Signal' concert series at The Hospital Club in London and in January 2019 they were fortunate enough to be given a week's rehearsal space at Wilton's Music Hall to workshop act one with ten actors and their director Janice Dunn (Royal Court, National Theatre, Birmingham Repertory). This was kindly produced by Jim Zalles, who has been a great champion of the piece since seeing it at BEAM. The workshop process led them onto being able to complete a full draft and record demos of all twenty-seven musical numbers from the show.
Just before lockdown they were due to hold a second workshop and industry sharing but now plan to broadcast an online sharing later this year to industry and public.
Michael and Sarah-Louise would like to say a huge thank you to all the actors, creatives and organisations who have given their support and time over the past few years, especially Julie Clare (of Julie Clare Productions) who has recently come on board as lead producer.
Join our mailing list for news